Search - Rescue - Rehab - Re-home
The Lost Dog Search & Rescue Team is an Ocean County NJ based 501c3 Non-Profit community organization dedicated to help re-unite lost dogs with their owners FREE of charge

in the Toms River and surrounding areas in Ocean County NJ.

For those dogs that we find that have been abandoned or dumped, we will give them shelter, medical attention, rehabilitation & love and then find them forever homes.
Sorry but as 3/14/22 we are no longer conducting searches
But we are still a 'Rescue & Sanctuary' for those dogs that need our help
Established 5/8/2008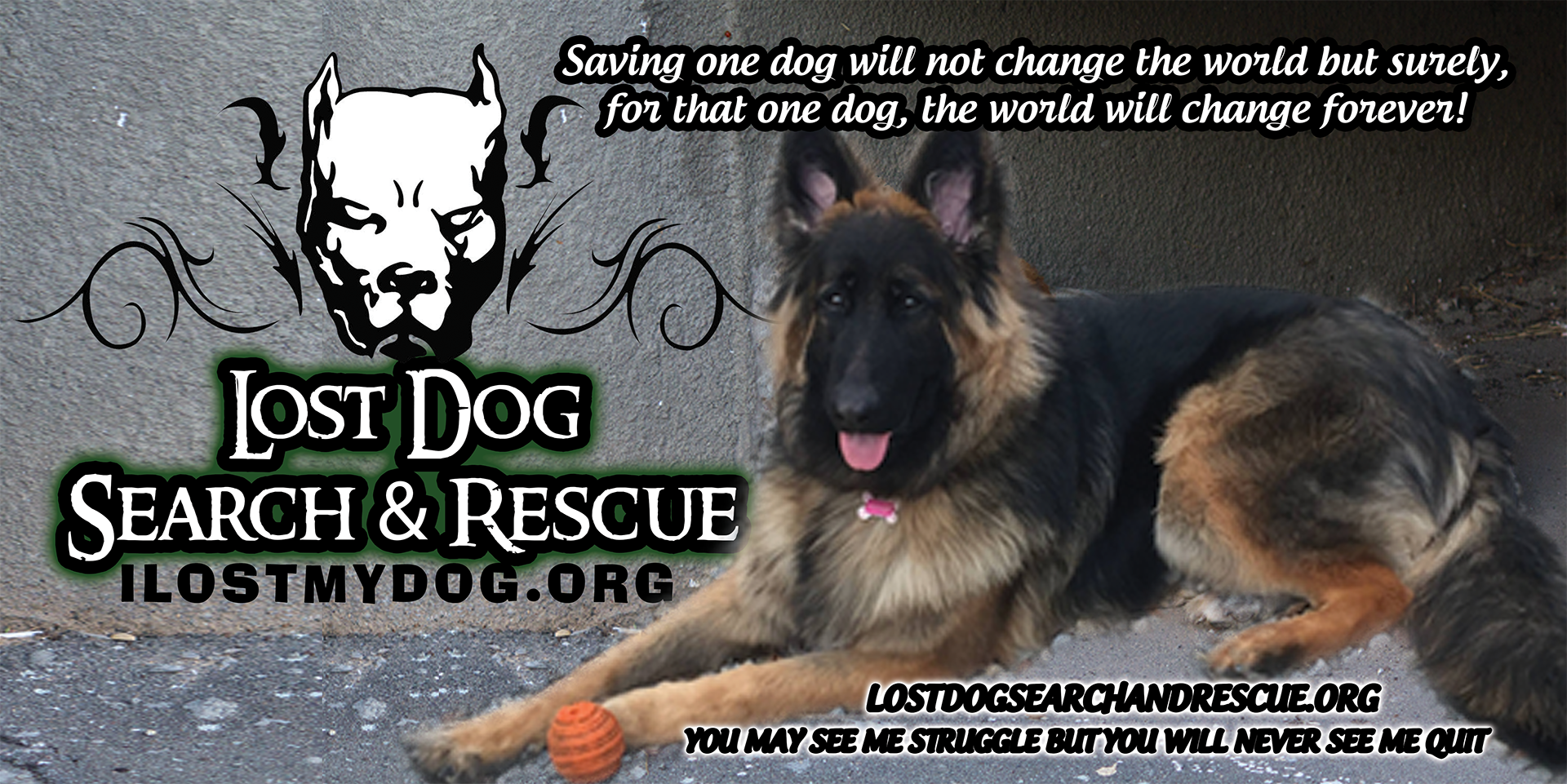 We do not just post a lost dog but in certain areas of Ocean County we will, at the owners request, go out and help them search for their dog all Free of charge
Our MAIN goal, as time and space allows, is to take in dogs that have been abandoned, classified as un-adoptable or have behavioral or medical issues that would cause a dog to be on the euthanasia list to either keep safe and care for till its time for them to cross the Rainbow Bridge or rehabilitate and adopt out. This is why you do not see a lot of adoptions come from our rescue. We do this strictly for the benefit of the dog!
" We are a Non Profit 501c3 Organization"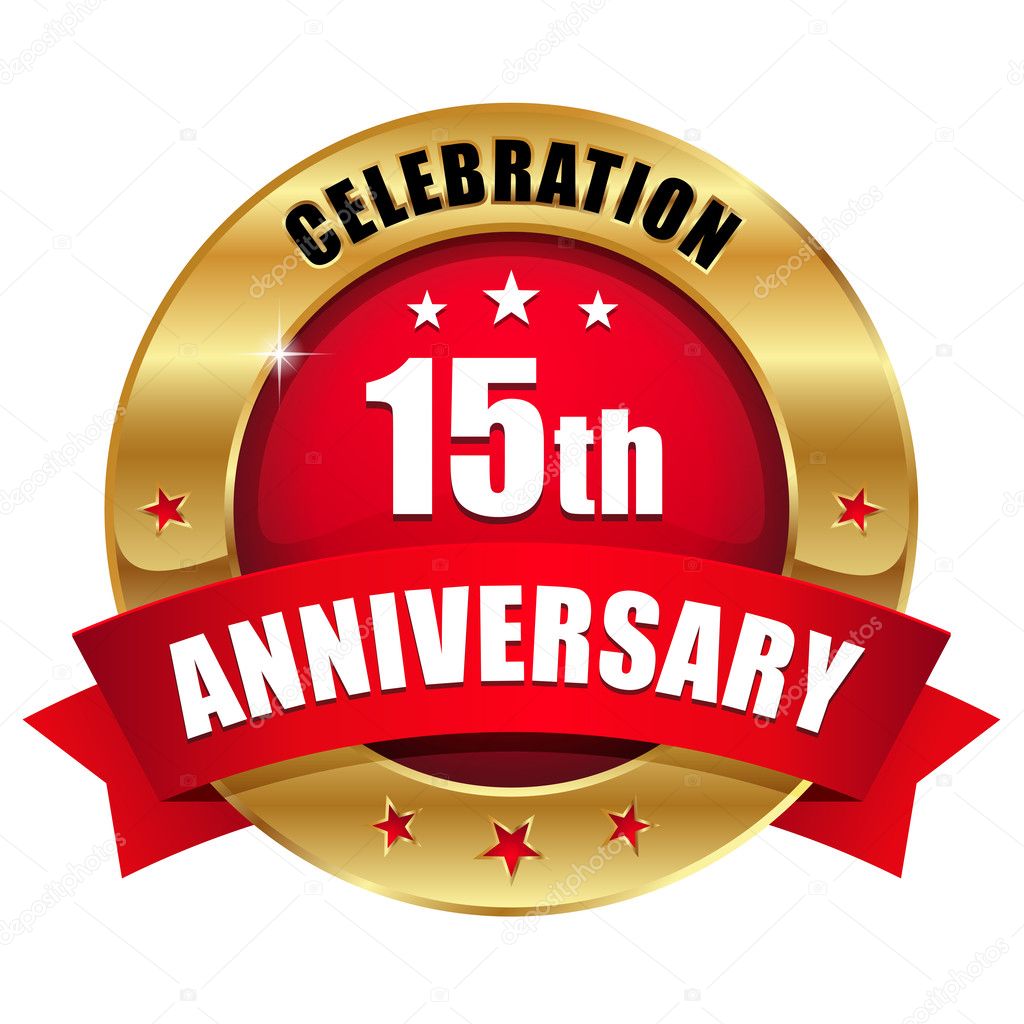 "We are NOT Animal Control and do not chase strays"
---
Our Search, Rescue and Recovery Group is located in South Toms River NJ. Our services are FREE and time is of the essence, If you want us to help we are just a phone call or E-Mail away and Its imperative you act quick for the safety of your pet. If you do want our help in searching we need 1st hand information only to conduct a safe and productive search. We understand the feelings of family and friends in a situation like this but without speaking to the owner or legal guardian of the missing pet we will not be able to respond for a request for search but will offer our support and services in other ways. If you are the owner of a Lost or Missing dog and want our help, please contact us Via Online Lost Dog Search Request for help with your lost dog. This is the fastest way to get the information to us that we need.
---
Our work as Pet Sitters keeps us confined to the following areas. We wish we could extend our search area but we cant.
Sorry but as 3/14/22 we are no longer conducting searches
But we are still a 'Rescue & Sanctuary' for those dogs that need our help
keep in mind that we do this for free and will get back to you as soon as we can. Once we receive your report, we will sometimes search before we contact you. If your dog is recovered after you make a report with us we would appreciate a call or E-Mail letting us know.
Due to the fact we not only run a full time business but also run a Rescue, and we do this for free, we are limited to the area we are able to cover. We wish we could help every one that asks for our help in searching but we can't.
If you live in the towns listed below and need our help

Otherwise we can only help by giving advice
Toms River

Berkeley Twp.

Bayville

Beachwood

Lacey Township

Manchester Twp.

South Toms River

Lanoka Harbor

Island Heights
---
If you are a friend or family member of the owner of the missing dog, we urge you to have the owner contact us immediately. We have received many calls from friends or family members of the person that lost their dog to ask for our help and when the dog was recovered without our knowledge or seen and they neglected to call us back to let us know, leaving us searching for a dog that is in the wrong area or no longer lost . This has happened way too many times in the past. We will only take reports from the owners or legal guardians of the lost dog
Click the link below to make a free Lost Dog poster / flyer
This site will help you understand why and where they went and how to find them
Normally, pets run away from acute boredom or loneliness, to answer sexual urges if they have not been neutered, in response to sudden and unexpected events that frighten them, out of curiosity if doors, windows or gates are left open, or if they are new to a home and are looking for their former surroundings.
How far they run is just a function of how far their legs will carry them. Big strong dogs, especially young ones, can run 5 miles or more. Small dogs may be able to go half a mile at most. Most dogs are recovered well within a two-mile circle of their home, especially because they normally will never run for an extended length in a straight line no matter how strong or fast they are.
If it is an outgoing dog, it will be looking for other dogs and for other humans who are friendly and likely to comfort, feed and shelter it. Neighbors' yards and public parks are spots it will like. If it is a shy or older pet and not trusting of strangers, it will hide. Bushes and under cars are good spots.
Most likely, your pet will have tried to return home, but it will have failed. In a certain minority of cases, the dog has been in harm's way. A car or a predator will have gotten to it. Odds are much greater that someone has seen your pet and taken it in.. MORE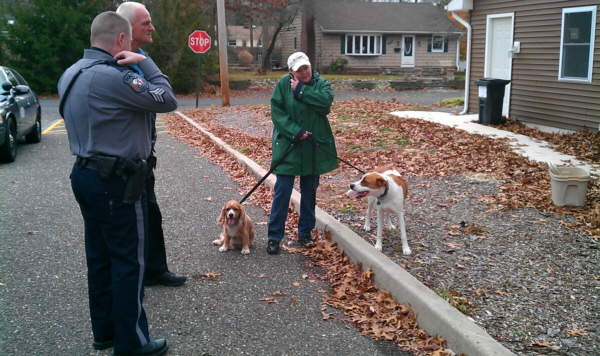 "We are not Animal Control and occasionally we do come across stray dogs but we do not have the facilities or money to care for them. If you have a stray in your possession we can advise you what to do. If you spot a stray and feel it is in danger call us ASAP but If you just want to report a loose dog please call your local Animal Control Agent or your local police and they will direct you to the proper authorities."
The first steps to take to find your lost dog:
* Check the immediate surroundings first, such as your yard and neighboring yards.

* Contact your local Police and Animal Control, post your flyers at every dog friendly place you can think of including veterinarian offices, local dog parks, Pet Smart, Petco, supermarkets, Post Offices, Wa Wa's, Quick Check ETC. and let them know your situation

* Enlist your friends and neighbors in the search. The more people searching for your pet the better.

* If your dog likes car rides, drive around your neighborhood calling the dog's name, hoping that he will run from where he is and jump into the car. Just be sure that you don't call your dog into incoming traffic.

* Tell everyone you see you are looking for your dog and to induce the dog to enter an open garage or fenced backyard. Give everyone your dog's poster.

* Sometimes it's best to pursue the dog by foot because you can go between homes and take unpredictable routes...just as your dog is likely to have done. Again, alert people as you go.

* In a survival mode your dog may seek shelter at night and forage for food early in the morning and travel in daylight so It is wise to search around day-break and while the sun is out.

* If you spot your dog, DO NOT CHASE HIM! your dog may be in a state of shock, he may not recognize you at first and think you are trying to harm him and will run from you, and you will never outrun a dog. The best chance for you to safely get his attention is to drop to the ground and call your dog. If you and your dog took obedience classes and he responds to "sit/stay!", you have the added advantage of potentially stopping his escape because he remembers his training.
Tips for Finding a Lost or Missing Dog
If your dog is lost in his own neighborhood, ask family, friends, and neighbors to help scour the streets. Call the dog's name and listen very carefully. If your dog is locked in a garage, garden shed, or entangled in foliage, he may be barking his location. After calling his name, stop and listen for his response.
I recently came across a search page that stated: "Do Not Allow Family, Friends, or Volunteers to "Search" For Your Dog. Ask Them To Flyer instead" That is the furthest thing from what you want to do. If something is lost, NO MATTER WHAT, the only way to find it is to look or search for it. You want as many eyes looking for your lost pet as possible and the key is to let all your searchers and anyone you come in contact with know what to do and how to act. Have the searchers carry lost dog flyers with them to hand out but their primary function should be to look for the dog and not to create a commotion or scare an already frightened dog further away. Here are some basics:
IF YOUR DOG IS STILL MISSING AFTER SEVERAL DAYS:
Use COMMON SENSE!

See Rule #1 - (Use COMMON SENSE!)

All searchers should remain calm and quiet and not be in groups larger then 2

Have the owner or search leaders phone number programmed in your phone and ready to dial should you see the dog

If you see the dog you are looking for DO NOT try to approach, call, make eye contact or draw attention to yourself.

Try to follow the dog from a good distance and as soon as you can, call the owner with your location and the direction you are headed.

If the dog shows that much fear that it will not even go to the owner then a trap is the only alternative but to set a trap you need to have at least 2 sightings around the same location. Click on this link to see How & When to use a Trap
#2 Post Lost Dog Signs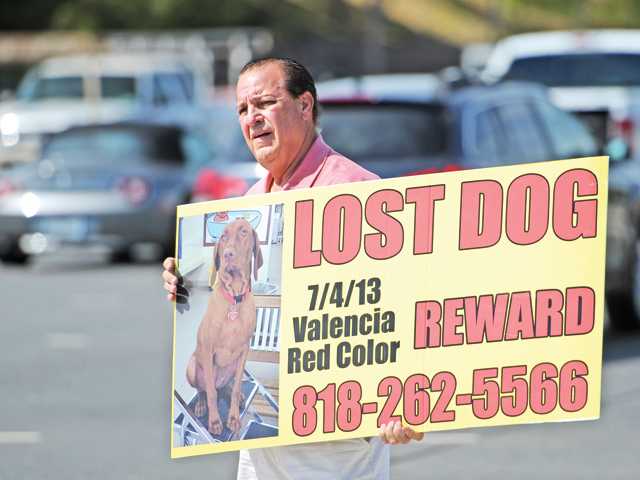 Print brightly-colored "Lost Dog" posters Put one in front of your house and then get out and staple them to telephone poles. Ask permission to post them at veterinary hospitals, pet supply shops, grocery stores, grooming salons, doggie daycare centers, churches, and community centers. Post them at parks where dogs and their owners congregate. The signs should include a recent photo of your dog along with the date and vicinity that he went missing, and offer a reward if you wish. Police suggest avoiding contact from unscrupulous individuals by refraining from including your full name and street address, especially if you are offering a reward. Download Free Lost Dog flyer With Tear off or Free Color Lost Dog Flyer Do not give out all the info you have Example: if your dog has a distinguishing feature like a mole Do Not put that in your posting. If someone calls and says they have your dog ask them to describe him to make sure its not a scam. if your pet has no distinguishing features but had a red collar on when leave that color of the collar out of your flyer and ask the caller what color was his collar. Leave a reach number that if someone spots your dog you can respond immediately, acting quickly is imperative in retrieving your pet
| | |
| --- | --- |
| #2a While searching put your information on your vehicle window, special markers can be washed off with soap and water and will bring attention to your search | |
| | |
| --- | --- |
| #2b Place a Poster in the front of your house so if someone in the neighborhood finds your lost pet they will know where to return them | |
#3 Collar Tags & Microchips May Not Bring Your Dog Home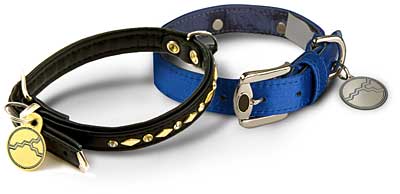 Contact local Police and Animal Control. Phone animal shelters, check their websites, and visit in person. Don't assume that your dog's collar tags or microchip identification will automatically assure his ticket home. Collars and tags can be lost, microchip scanners may be malfunctioning, and administrative errors can occur.
If someone does find your dog, with or without ID there is a chance that they will keep them or give them or sell them to someone they know who is looking for a dog. A reward will interest the monetary side of them. A dogs value has gone up drastically over the years and for people who put a value on money more then animals, this is a quick way to make some easy money especially if your pet is a pure breed. Don't put the amount of reward on your flyer, if some one has your dog this may peak their interest enough to call you. please read about scams in the "Beware of Scams" section below
#5 Call Local Police, Shelters and Animal Control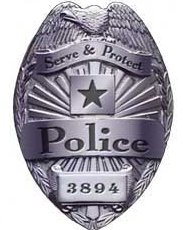 #6 Use pet-friendly resources to spread the word about your lost pet.
There are plenty of resources out there that specialize in reuniting lost or missing pets with their families. Try the following some are free:
*Once your dog is recovered PLEASE REMOVE all POSTERS and UPDATE your lost pet posting*